How does skin condition affect the overall look?
Yes, please take a look at the pictures above...they are the same person! 😨
Acne is a natural 'enemy', it really affects a person inside out. 
For girls, they may be able to use foundation and concealer to cover up the acne, but this is just hiding them up and not finding a solution to solve the problem. In fact, it may make the skin condition worse.
In order to have good skin, the most fundamental and important thing to do is; Proper Cleansing. ✨
Many people will think that washing the face is easy, but they don't know that they are doing it the wrong way. No matter how many products you apply on your face, they are all wasted because the skin is unable to absorb the skincare products well without proper cleansing.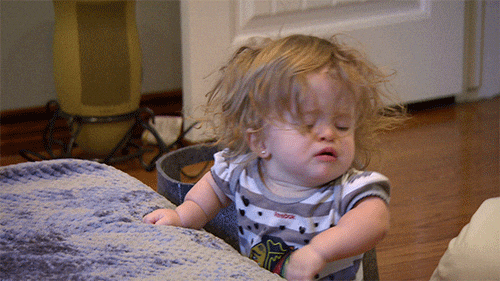 So...how should I wash my face? Let's take a look at some common myths about the way to clean acne-prone skin. 😎
1) Do I have to wash my face frequently?
No! Excessive cleaning may lead to even more sebum production! It is said that acne-prone skin should pay more attention to cleansing, but washing the face once in the morning and evening is enough. 
2) Wash my face with cold or warm water? 
Warm water is the best for the skin! 
Some people said that washing your face with hot water can remove sebum, while some said that cold water helps to minimize large pores.
However, overheated water can damage the sebum layer and speed up the aging process. Cold water can close pores, but this prevents deep cleansing. 
Generally, warm water (20°C~30°C) is most suitable, never use extremely cold or hot water to irritate your skin. 💦
3) Just wash the face and dry with a towel? 
No! Towels placed in the bathrooms can easily breed bacteria and cause skin problems. Unless you wash the towel everyday, it is not recommended to wipe your face with a towel. We suggest getting kitchen paper towels and pat dry gently. 👍
4) Do I have to use products with strong cleansing strength?
No! Some products that focus on strong cleansing may cause dryness on sensitive skin.
= Dr. Wonder Trouble Out Wonder Cleanser =
Acne is a skin problem caused by excess sebum and dead skin that clog pores! 
You can get rid of them by using a cleanser which consists of 'Salicylic Acid'. It helps to remove dead skin gently and melt sebum away to soothe the skin and prevent further acne outbreak.
*above chart is based on the ingredients for better understanding*
You can find this Dr. wonder Trouble Out Wonder Cleanser on the shelves of major drugstores in Korea. It does not only calm down troubled skin, but also includes beneficial ingredients such as Aloe Vera, Centella Asiatica Extract and other plant essential oils for your daily cleanse. It leaves the skin hydrated without drying out! 
▼Skin becomes more moisturized after use▼
The rich bubble foam is able to wash away impurities without causing any irritations. Pair it up with the 10s Bubble Maker to whip up thicker bubble foam! Apart from excess sebum, this product is also able to clean away makeup residues! 
Let's take a look at the result after using Trouble Out Wonder Cleanser for a month! 
▼There's an obvious difference just by looking at the Before/After…! Proper cleansing is really important, you can have great skin just by washing your face the right way!▼
Hey...Hold on…~~~
Don't neglect your body!
People who have problems with oily skin, it may not be just on the face, but also on the body! Dr. wonder has also launched a gentle body wash *Acne Cleaner* for people with troubled skin!
Aiya, wanna wear bikini in Summer, but always lack of confidence because of all these redness and bumps on my body = ="
Acne Cleanser also contains 'Salicylic Acid', which can deep cleanse the skin, achieve a balance between sebum and moisture and help minimize skin problems.
Wanna flaunt your sexy back? Time to take good care of your skin now! 😍
"P.S. There's also a Value Set which consists of both products at a discounted price!" 😍😍😍